Complete Story

Buckeye Health Plan launches new program that expands pharmacist's role in patient care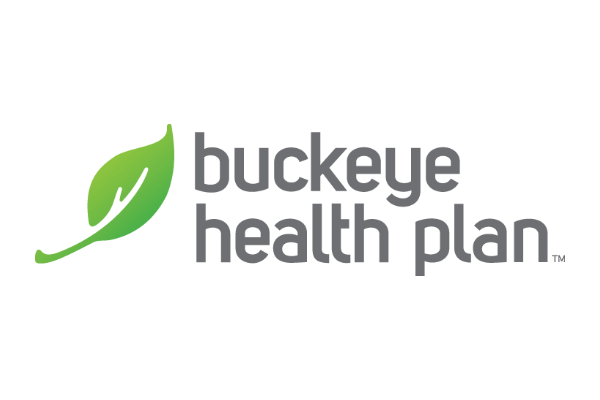 Today, the Ohio Pharmacists Association joins Buckeye Health Plan in announcing the launch of the first phase of a new program that expands the role of pharmacists in direct patient care to improve the health outcomes of people living with chronic diseases, especially for Ohio's most vulnerable populations. The program kicks off at two Federally Qualified Health Centers (FQHCs), Cleveland-based Northeast Ohio Neighborhood Health Services (NEON) and Cincinnati-based Primary Health Solutions, along with The Christ Hospital also located in Cincinnati.

Through the program – which seeks to utilize recent OPA-backed law changes in Ohio that elevate the role of the pharmacist – physicians and participating pharmacists will work closely with patients living with chronic conditions like diabetes, depression and cardiovascular disease. The pharmacists will provide consultation, monitor medication and adjust as needed, demonstrate medical equipment, order lab tests, and provide preventative care including vaccinations.

"This program expands healthcare access by increasing the level of care pharmacists can provide at a place where members are already going," said Steve Province, President and CEO of Buckeye Health Plan. "This offers more access, more help and more support to those who often need it the most. We believe in the added value this program provides to our members so much that we're reimbursing pharmacists participating in the program for this expanded role."

The goal of the program is to improve health outcomes for patients through a collaborative care model. "Involving our pharmacists as part of an integrated care team provides knowledgeable reinforcement to our physicians, resulting in better adherence on the part of the patient, and ultimately better health outcomes," said Dr. Anita Watson, MD, Medical Director at NEON.

Buckeye's confidence in this program has also led to additional conversations and pharmacy partnership discussions.

"We find that our members view pharmacists as trusted healthcare providers, and those participating in this program really value the positive impact that pharmacists can have on their lives and health outcomes," said Meera Patel-Zook, RPh, Senior Director of Pharmacy at Buckeye Health Plan.

Given the expected increase in need for primary care services due to the country's growing aging population and increasing costs of chronic disease management, programs like this may be key to addressing the increased demand on the health system.
"Pharmacists have the training and skills to do so much more than fill prescriptions, and this new initiative will allow pharmacists to demonstrate their value in today's evolving healthcare framework. This program will raise the bar for how pharmacy benefits and pharmacist-provided care are delivered in Ohio," said Stuart Beatty, PharmD, Director of Strategy and Practice Transformation with the OPA and Associate Professor of Clinical Pharmacy at The Ohio State University. "The Ohio Pharmacists Association is proud to work with Buckeye Health Plan on this program to elevate the standard of care for their Ohio members."

By tapping the expertise of pharmacists, Buckeye Health Plan's new program begins realigning pharmacy to increase the focus on the care and well-being of the patient.
"Participating pharmacists are excited about this program. Patients see their pharmacists more regularly than their physicians. This offers more opportunities for education and consultation," said OPA member Michael Sreshta, RPh. M.S. CDE, Director of Pharmacy, Certified Diabetes Educator with NEON. "We know our patients and have a relationship with them. This new program allows us to become a stronger part of their integrated healthcare team."

In addition to improving patient outcomes, the program also seeks to elevate the standard of care for Buckeye members. "This new initiative from Buckeye Health Plan charts a new course for pharmacy care delivery to their members that increases provider collaboration, enhances service offerings, and puts an invigorated focus on the outcome of the patient," said Antonio Ciaccia, OPA Director of Government & Public Affairs.
The program is Buckeye's newest initiative in partnering with pharmacists to improve member health outcomes. Buckeye has several proven programs in place including a Pharmacy Coordinated Services Program (CSP) to curb prescription drug abuse, Buckeye RxPlus to help members overcome the challenges of adherence and polypharmacy, and a Medication Therapy Management (MTM) program to equip pharmacists with tools to educate members on how to use their medications properly through targeted interventions and comprehensive medication reviews.
"We'd like to thank Meera Patel-Zook, Candace Zheng, and the whole team at Buckeye for their work to bring a higher level of pharmacist value to their beneficiaries," said OPA Executive Director Ernie Boyd. "And kudos to the participating pharmacies who are working with the plan to help boost the number of quality healthcare touchpoints for their patients. We look forward to watching the program deliver and grow."
Today's announcement follows up the April launch of the UnitedHealthcare Pharmacy Care Extension Program in Ohio, as well as more recent announcements from the Ohio Department of Medicaid that will begin compensating pharmacists to conduct COVID-19 testing and will create provider ID numbers for pharmacists in January 2021 – all necessary progress in OPA's work to grow and evolve the patient care experience in pharmacy.
Ever since the passage of Ohio's "provider status" law, OPA has been working to ensure that it is implemented, working directly with state officials and health plans to better leverage the pharmacist as a service provider that can help drive improved patient outcomes. OPA will be working with Buckeye Health Plan and their partner pharmacies to help maximize the initiative's overall benefit and extrapolate the program to other pharmacies in Ohio.
For more information about pharmacist provider status in Ohio, click here.
OPA, established in 1879, represents more than 3,500 pharmacists, pharmacy educators, and pharmacy students throughout the state. It is OPA's mission to unite the profession of pharmacy and encourage interprofessional relations, while promoting public health through education, discussion, and legislation.
Buckeye Health Plan offers managed healthcare for Ohioans on Medicaid, Medicare, integrated Medicaid-Medicare (called MyCare Ohio) and the Health Insurance Exchange. Since 2004, Buckeye has been dedicated to improving the health of Ohioans, many with low incomes, by providing coordinated healthcare and other essential supports that individuals and families need to grow and thrive. Buckeye is a wholly-owned subsidiary of Centene Corporation, a leading multi-national healthcare enterprise offering core Medicaid, Medicare and specialty services.
Contact: Antonio Ciaccia, (614) 389-3236
In the news
Pharmacists in Ohio managing care as providers—and getting paid for it too
Modern Healthcare, 9/26/20

Medicaid managed care plans start paying Ohio pharmacists as providers
Pharmacy Today, 9/1/20
Ohio pharmacists enlisted to provide new health-care services
Columbus Dispatch, 8/11/20
Medicaid pilots focus on direct care from pharmacists
Hannah News, 6/30/20
Program expanding role of pharmacists launches in Cincinnati
Cincinnati Business Courier, 6/25/20
State hasn't acted, but Medicaid care companies move to pay pharmacists for medical services
Ohio Capital Journal, 6/24/20
Buckeye Health Plan launches new program that expands pharmacist role in patient care
Buckeye Health Plan, 6/24/20
El plan de salud de Buckeye
La Vanguardia, 6/21/20
---