Complete Story

Ohio Pharmacists Association launches new pharmacy practice transformation initiative
COLUMBUS – Today, the Ohio Pharmacists Association (OPA) announced the launch of a new initiative aimed at expanding patient access to pharmacist services across the state. The effort seeks to utilize a new state law that aims to better integrate pharmacists onto healthcare teams to improve patient outcomes.
In April 2019, a new law signed by former Governor John Kasich took effect to formally recognize pharmacists as providers throughout the state insurance code, which grants pharmacists similar rights, responsibilities, and designations as other healthcare providers. This change, which was initiated by state Senator Matt Dolan (R-Chagrin Falls) and received unanimous approval of Ohio lawmakers, removed a major barrier that has stood in the way of developing and increasing access to pharmacist-provided patient-care services.
OPA and lawmakers have made great strides in evolving the role of pharmacists in recent years, but the previous legal barriers in the insurance code prevented many institutions from deploying pharmacists in more elevated, clinical roles that reflect their extensive education and training.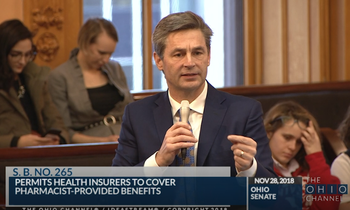 "Having professionals not practice at the top of their license made no sense to me," said Senator Matt Dolan. "Ohio's health outcomes will improve with pharmacists being more integrated in our healthcare system."
While several states across the country have passed similar "provider status" laws for pharmacists, in most instances, uptake in the market has typically fallen short. To be sure that this same fate does not occur in Ohio, OPA has partnered with Ohio's colleges of pharmacy, added resources, and hired several new staff members to work with pharmacies, health insurance plans, and state Medicaid officials to begin integrating pharmacists into the care delivery system:
Stuart Beatty, PharmD, BCACP, FAPhA, The Ohio State University Associate Professor-Clinical, Pharmacy Practice and Science; Clinical Pharmacist, Department of Internal Medicine/General Internal Medicine
Kristine Mason, PharmD, MS, The Ohio State University Assistant Professor – Practice, Pharmacy Practice and Science
Myriam Shaw Ojeda, PharmD, OPA Fellow in Policy and Innovation; Conway's Pharmacies and Cedarville University
Vyishali Dharbhamalla, PharmD, OPA Executive Fellow in Association Management
Michael Murphy, PharmD, The Ohio State University Practice Advancement Fellow
Additionally, OPA has developed a task force made up of pharmacy leaders representing the geographic regions and the variety of practice expertise across the state. The group, which held their first meeting at the OPA offices today, will lend their expertise to assist OPA staff in their push to advance pharmacist-provided services in Ohio communities.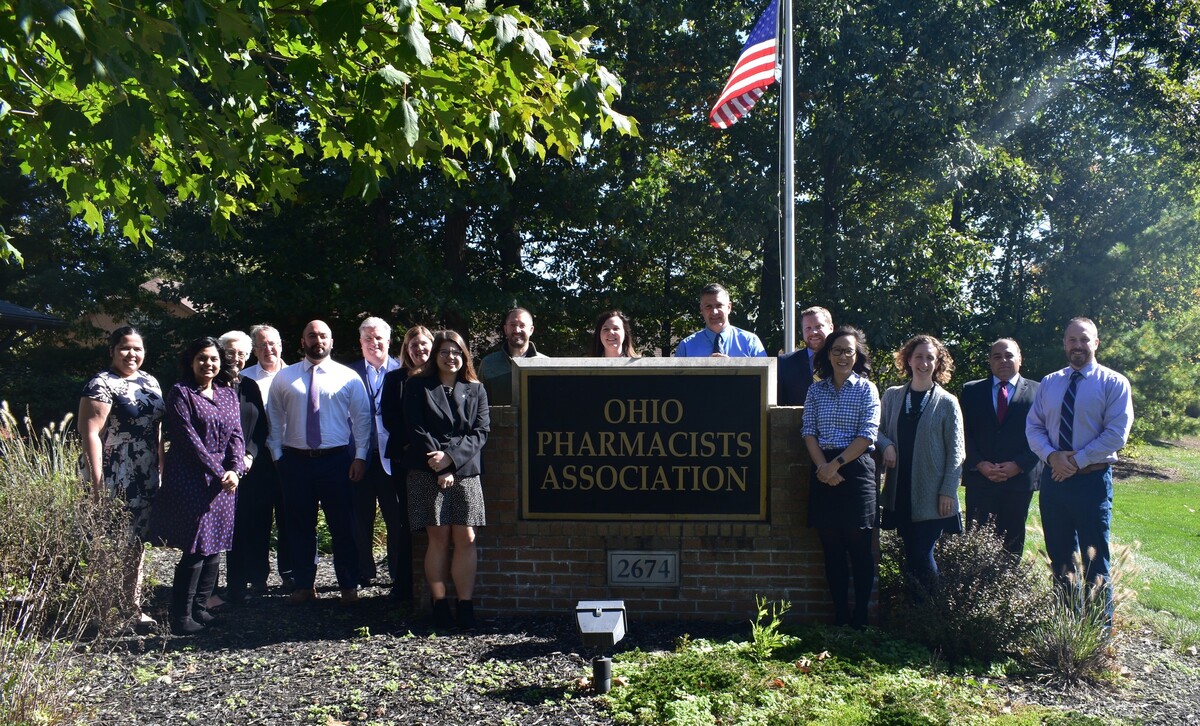 These individuals will be working with payors to identify opportunities where pharmacists can help address needs and gaps in care; educate the public on the value of pharmacist services; and to train pharmacists to begin evolving their practice models to accommodate for these new services.
"Despite having some of the most extensive clinical training in healthcare, pharmacists have not been integrated into many of the collaborative care models with physicians, nurses, and other allied health professionals, and a lot of that is because of the older insurance designs that have siloed pharmacists outside of the medical benefit," said OPA Executive Director Ernie Boyd. "We are proud to join together with pharmacy leaders from across our state to work with health plans to ensure that patients can get access to value-added pharmacist services that go well beyond the dispensing of a prescription."
"Provider status is the next step for pharmacists to grow in an evolving healthcare system," said OPA President Brigid Groves, PharmD, MS. "We are excited about the pharmacist-provided patient care services that will be leveraged for patients across the state through this initiative. Working together with the Ohio colleges of pharmacy and other pharmacist leaders in the state will allow Ohio pharmacists to move quality care forward."
The new OPA Provider Status Implementation Task Force will hold ongoing meetings in the future and will work to identify the pressing needs of health care payors and the patients they serve, and then to equip pharmacists with the necessary tools to meet those needs.
OPA, established in 1879, represents more than 4,000 pharmacists, pharmacy educators, and pharmacy students throughout the state. It is OPA's mission to unite the profession of pharmacy and encourage interprofessional relations, while promoting public health through education, discussion, and legislation.
CONTACT: Ernest Boyd, Pharmacist, CAE
OPA Executive Director
(614) 389-3236
---