Complete Story

April 2023 OPA Extern Profile: Brianne Taylor
Name: Brianne Taylor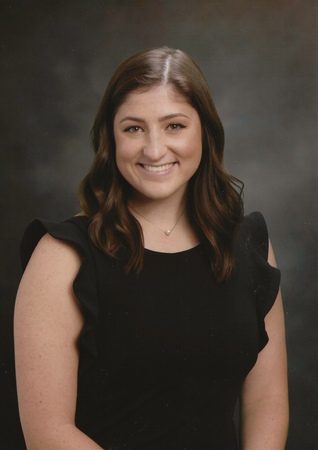 E-mail: b-taylor.5@onu.edu
Pharmacy School: Ohio Northern University
Undergraduate degree/institution: PharmD Candidate, Ohio Northern University
Rotation Month at OPA: April 2023
How did you get interested in the profession of pharmacy?

I became interested in pharmacy at a very young age due to my Mamaw. She had Addison's disease, and her long-term use of steroids and other disease complications caused her to develop a lot of comorbidities over the years. By the time I was in middle school, her kitchen counter looked like a cityscape with the amount of prescriptions she had stacked along the backsplash. I self-appointed myself as her "nurse" and was in charge of organizing her pill calendars, administering her insulin, and updating her medication list after each doctor's appointment and hospitalization. After she died my sophomore year of high school, I knew I wanted to be in healthcare, and decided to pursue pharmacy school in her honor, and I will be the first person on either side of my family to obtain a Doctorate.
Why did you choose OPA as a rotation site?

I chose to do a rotation with OPA because I am very interested in the legal side of pharmaceuticals. Being in Ohio, I have had exposure to how much bigger our scope of practice as a profession can be, and how necessary it is in order to gain the respect and protections we deserve. Since becoming a pharmacy intern and working for a retail practice, I have firsthand experience of the struggles and burnout pharmacists' are experiencing in this setting. It has inspired me to seek out a more active role in the future to advocate for pharmacists to receive the support and protections they need from the Board of Pharmacy. Having an organization dedicated to this amazing work is something I wanted to see from behind the scenes, especially before I graduated so my experience was as well-rounded as possible as I pursue my career within the field.
What was the most significant or surprising experience at OPA?

Being a part of the Annual Conference was by far the most significant experience I had during my time with OPA. It was my first professional conference ever due to my work schedule and the pandemic putting things on hiatus for a while, so to be able to see both what the conference had to offer as well as the administrative workings behind the scenes was amazing exposure. I especially enjoyed talking with the vendors who took part in the Trade Show and having the opportunity to network with them for possible endeavors in the future, as well as meet many amazing peers from other schools, as I have only had two co-APPEs while completing my rotations, and only one of them was from a different university.
Why I think it's important to maintain my OPA membership after graduation.

Not only is OPA a great way to obtain CE and networking opportunities, it is one of the best organizations to advocate for the profession of pharmacy. There are multiple committees and avenues in the organization available for pharmacists in Ohio to be an active participant in the expansion of our profession, and make sure we have the necessary resources and protections to reflect the broadening of our scope of practice in writing. It is also a great way to stay connected with your professors and college community through student involvement, and to gain experience handling more administrative duties that solely clinical practice is unable to provide.
What other pharmacy associations/organizations do you belong to?
Kappa Epsilon – Psi Chapter, SSHP, Kappa Alpha Theta – Zeta Sigma chapter (social sorority)
Hobbies:

Reading (my favorite genre is fantasy), going to concerts (I have three coming up in June/July), discovering new music and curating playlists, going on weekend trips with friends, and playing volleyball
---