Complete Story

OPA Presents: 31 Days of Service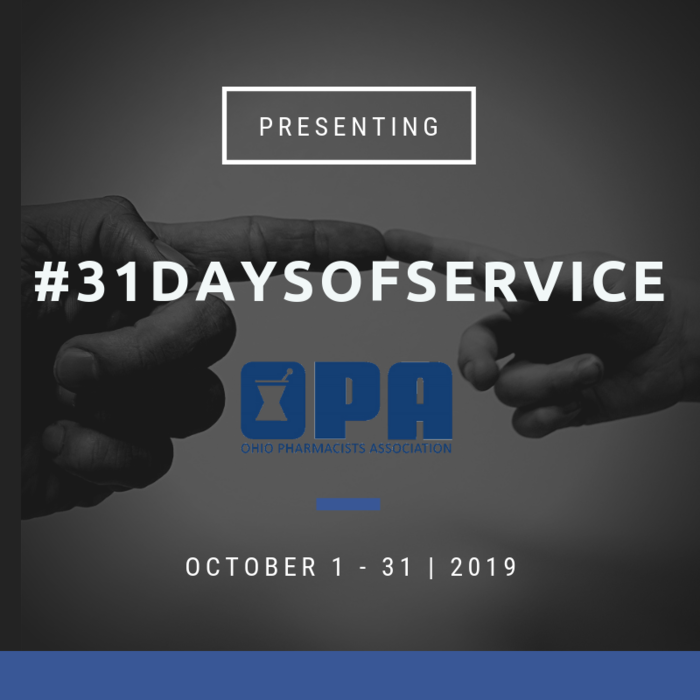 "Leadership is service and there is power in that giving: to help people, to inspire and motivate them to reach their fullest potential".
~Denise Morrison
October is American Pharmacists Month- 'Easy to Reach, Ready to Help'. It is a time to recognize pharmacists and their contributions to health care and their communities in which they live. OPA offers its "31 Days of Service" social media campaign for American Pharmacists Month. Each daily post will include member spotlights on social media every day through October. We hope you'll join us in support of your peers and profession:
Facebook: www.Facebook.com/Ohio.Pharmacists
Instagram: www.Instagram.com/OhioPharmacists
Not on social media? Be sure to check the Latest News on www.OhioPharmacists.org for updates.
Just as you serve your community, serve the profession that you love! For a limited- time only, new members who join will be offered 3 hours of CPE and the remainder of 2019 with their 2020 membership. In addition, you will receive members-only benefits:
Personalized service for member calls and questions
Ohio Pharmacist monthly journal
Legislative Action Alerts
Early access and discounted fees for CPE registration – nearly $900 savings per year by attending OPA-sponsored CPE programs
2019 Ohio Salary Survey
Payor Toolkit - a toolkit for OPA members to guide conversations with insurance companies, providers, administrative professionals and other non-pharmacy entities regarding establishment and payment for pharmacist services
Member-Only access on the OPA website www.ohiopharmacists.org
Pints & Policy gatherings across the state
You take care of patients. We take care of you.
Day 1 | October 1: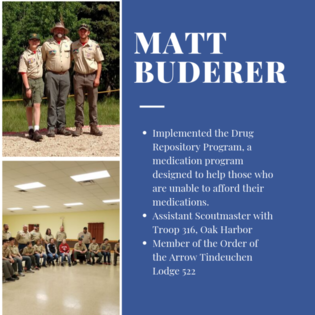 Why does Matt believe OPA membership serves the pharmacy profession? "As with serving through the Boy Scouts, serving the interest of my profession is a responsibility that I feel have to other pharmacists and to myself. In order to preserve the future of what we value in our profession, I feel that I need to contribute towards that preservation and help with future developments to progress our profession towards the next great opportunity. Sitting on the sidelines and expecting others to take care of my profession is a recipe for demise. My working with OPA is a responsibility much like my daily job." Help preserve the profession for future generations, join OPA today!
Matt is a compounding pharmacist and Fellow of the International Academy of Compounding Pharmacists. A third-generation pharmacist, Matt is in practice with his father, James Buderer at the Buderer Drug Company.
Day 2 | October 2: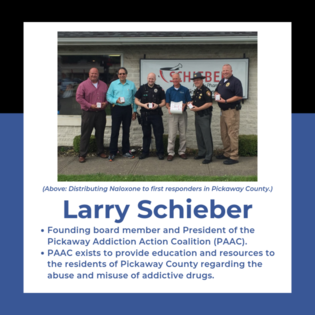 Why does Larry believe OPA membership is important to serving the pharmacy profession? "OPA gives a voice to the profession all across Ohio in a number of ways so regardless of a pharmacists' practice setting, there are resources that everyone can use as well as opportunities to become involved in our profession. I am a past president of OPA and currently serve on the Opiate Task Force as well as the board of the Ohio Pharmacist Foundation." How can you make a difference in your profession? Join OPA today!
Larry is a retail pharmacist that owns a single store in Circleville, Schieber Family Pharmacy.
Day 3 | October 3: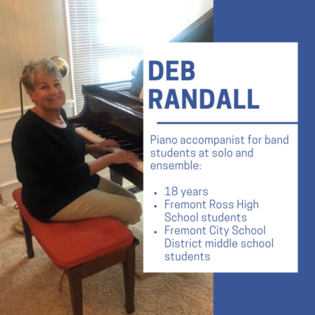 How has OPA membership allowed Deborah to serve her profession? "I feel that volunteering my time as an OPA trustee for District 1 these past 5 years has been eye opening to me personally and a way to represent my fellow pharmacists in a broader way. Taking back important information (such as new laws and rules affecting dispensing) to pharmacists in my district has been very helpful." Stay up-to-date on the latest regulations in the pharmacy profession, join OPA today!
Deb is a retired community pharmacist in Fremont.
Day 4 | October 4: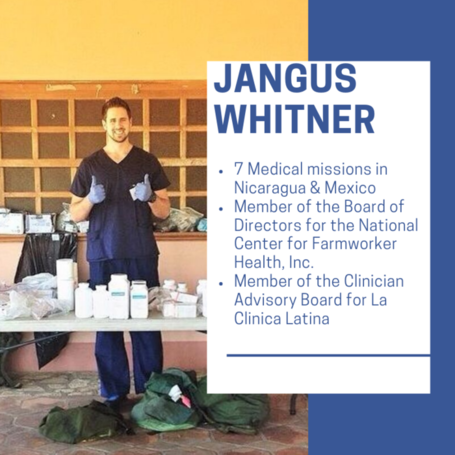 Why does Jangus feel OPA membership serves the pharmacy profession? "OPA truly is our state association and works in the best interest of Ohio pharmacists...I believe every pharmacist in Ohio should, at the very least, become a member of OPA and support an organization working diligently to represent us." Support the pharmacy profession, join OPA today!
Jangus Whitner currently practices as an ambulatory care Clinical Pharmacist and the 340B Program Manager for PrimaryOne Health.
Day 5 | October 5: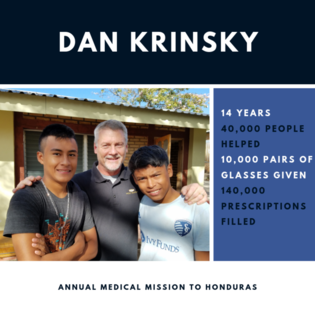 How does membership with OPA help Dan serve the pharmacy profession? "Being a member of the Ohio Pharmacists Association has allowed me to grow personally and professionally through networking with others, gaining a better understanding of how our profession can better serve the citizens of Ohio, and advocating for changes that improve opportunities and enhance patient care." Be a part of the future of pharmacy, join OPA today!
Dan is a pharmacist and entrepreneur with experiences in many practice settings and academic institutions. He is the founder and owner of EduCare4U, a consulting business specializing in education and patient care and co-founder of PGx101.com, a company focused on delivering pharmacogenomics training and education programs to healthcare providers.
Day 6 | October 6: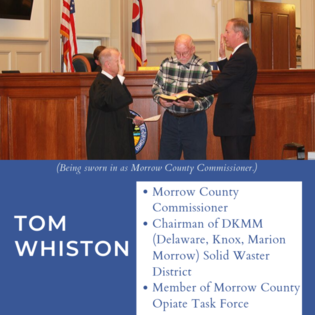 How does OPA membership allow Tom to serve the pharmacy profession? "I choose to serve as a member of OPA because the organization has a positive impact on our patients and our communities. OPA gives us the tools and connections to make a real difference for the profession and our state." Ready to make an impact on the profession? Join OPA today!
Day 7 | October 7: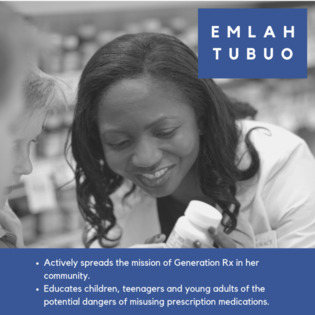 What opportunity does OPA membership provide Emlah to serve her profession? "Membership in Ohio Pharmacist Association has given me the opportunity to surround myself with pharmacists who share my passion. Volunteering, and complete immersion in practice makes the difference between a draining and a fulfilling career." Surround yourself by others dedicated to making a difference, join OPA today!
Emlah is the owner and pharmacist at Powell Pharmacy in Powell.
Day 8 | October 8: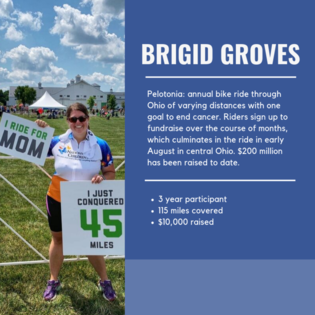 How does membership with OPA help Brigid serve the pharmacy profession? "OPA puts the pharmacy profession on the forefront and pushes the envelope to ensure we can practice at the top of our licenses. It engages us across the state in common issues and makes real and valuable changes for our profession. I want to be part of the action, and OPA is where the action is! Joining and remaining a member of OPA is easy because of the value I see in my everyday practice by the efforts of the staff, leadership, and membership." Ready to make a difference on the future of pharmacy? Join OPA today!
Brigid is a Population Health Pharmacist at Partners For Kids (PFK), a pediatric accountable care organization affiliated with Nationwide Children's Hospital in Columbus.
Day 9 | October 9: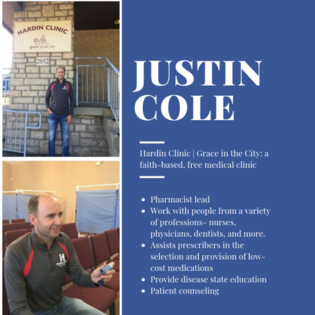 Why does Justin believe OPA membership is important to serving the pharmacy profession? "Service to others using the knowledge and training I have been blessed with is central to my faith and life. It is also an integral part of the OPA code of ethics. Volunteering in free clinics is a great way to live out this commitment that we have made to our communities as pharmacists and OPA members. Additionally, two of the central components of OPA's mission are to encourage interprofessional relationships and to promote public health." Looking for opportunities to serve others and your profession? Join OPA today!
Justin is the Chair of Pharmacy Practice at Cedarville University's School of Pharmacy and directs the school's Center for Pharmacy Innovation.
Day 10 | October 10: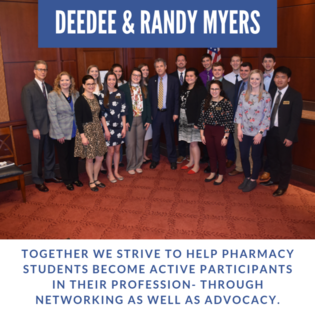 How does OPA membership help DeeDee and Randy serve their students and profession? "There is something very rewarding about loving the profession of pharmacy. It then comes full circle with teaching. You are modeling behavior to the students in hopes that they too will be involved in their profession and OPA as pharmacists. Pharmacy in Ohio is at the forefront of many issues in the pharmacy world, and most of that is due to OPA." Pave the way for pharmacy students, the future of pharmacy, join OPA today!
DeeDee is a Pharmacy Practice Instructor at ONU for the last 20 years, teaching compounding and advocacy.
Randy is a third generation pharmacists. He owns and operates Harry's Pharmacy in Carey, a 153 year old independent community pharmacy.
Day 11 | October 11: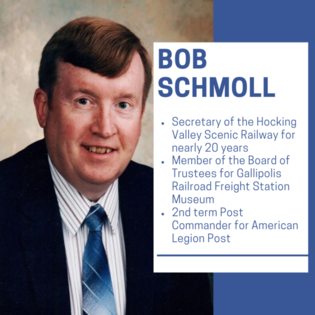 Why does Bob believe OPA membership serves the pharmacy profession? "I am still active in OPA because I believe that too many pharmacists are getting a raw deal from many of their employers in that: 1. Big pharma, Big insurance and PBM's are price gouging the public, and far too many independents are barely getting by due to how their reimbursement is figured...2. I favor provider status for pharmacists with the hope that with the expanded liability of doing more in their practice, the pharmacist not the pharmacy will be financially rewarded for the additional services that many pharmacists are assuming. 3. I believe it is past time that bottom line oriented pharmacies share the liability burden that they have placed on their employee pharmacists by hamstringing them with ridiculous, totally unnecessary work, e.g.: metrics, lack of staff, long hours etc. that is leading to many unnecessary errors that the consequences of which are being borne wholly by the pharmacists, when management is in fact the root cause of many such errors." Take a stand for the pharmacy profession, join OPA today!
Bob retired from pharmacy in 2012.
Day 12 | October 12: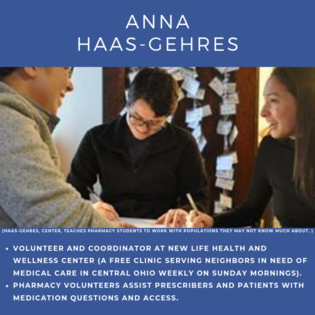 How does being a member of OPA allow you to serve your community and profession? "OPA continues to represent and support our profession so that we can serve our communities to obtain best health outcomes. Whether it is working to ensure patients' have access to a pharmacist and medications or advancing the practice through practice innovation, OPA supports me by allowing me to continue to practice so that the patient is the center of care." Support the health of your community and profession, join OPA today!
Day 13 | October 13: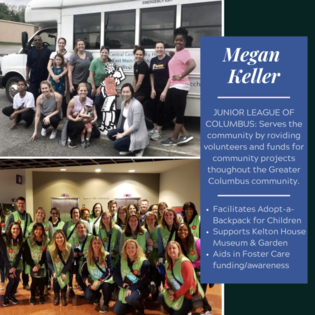 Why does Megan believe OPA membership serves the profession? "OPA has provided me with so many opportunities and connections over the years that have directly impacted where I am in my career today. OPA helps me to serve others by facilitating connections, increasing awareness of opportunities and initiatives to enhance patient care, and by advocating for our profession which helps pharmacists, other health care professions, and the public." Serve your community and career, join OPA today!
Megan is a Medication Safety and Antimicrobial Stewardship Pharmacist for OhioHealth Physician Group.
Day 14 | October 14: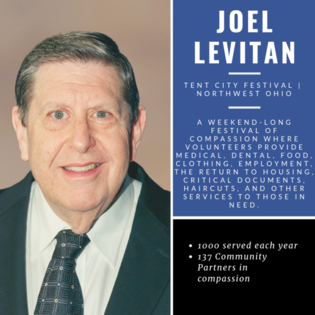 How does OPA membership help Joel serve the profession? "I serve OPA because it is the only organization in the state of Ohio that is a voice for Pharmacists. If Pharmacists do not support our only voice, it does not allow our voice to be heard. If we as Pharmacists just sit back and expect other to take care of our problems our problems will never be heard. If we as Pharmacists do not speak up and look to the future, our profession will not survive." Take a stand for pharmacy, join OPA today!
Day 15 | October 15: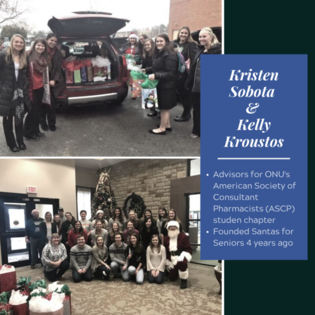 Why do Kristen and Kelly believe that OPA membership serves the pharmacy profession? "The importance of professional service to our community and empowering future pharmacists with that same ambition is very important to us as faculty. We believe that engaging our students and instilling these fundamental values is our professional responsibility as OPA members and pharmacists." Pave the way for pharmacy students, the future of pharmacy, join OPA today!
Kristen and Kelly are both faculty members at Ohio Northern University.
Day 16 | October 16: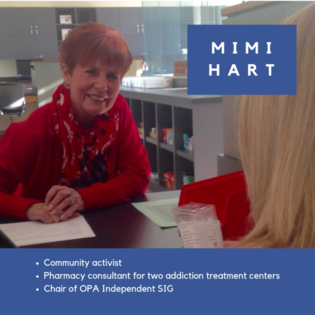 Why does Mimi believe that OPA membership serves the pharmacy profession? "Every pharmacist in the state should belong to OPA to keep up on what is happening in our profession, stay political and ensure the future viability of our profession. I would like to congratulate everyone at OPA for the fights they have won in the past year for provider status and to revamp the Medicaid system in Ohio and reduce the power of the PBMs." Support the future of pharmacy, join OPA today!
Mimi is the owner of Hart Pharmacy in southwestern Ohio and teaches at the University of Cincinnati College of Pharmacy.
Day 17 | October 17: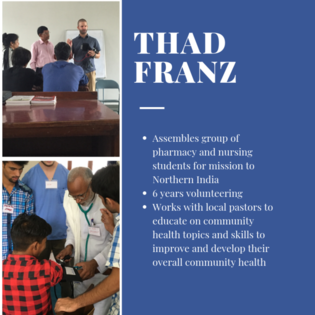 Why does Thad believe OPA membership serves the profession? "The biggest thing that stands out about OPA is their commitment to follow through on legislation and their overall annual goals. Their advocacy of our profession stands out among the other states within our country. Much of the progress within our profession in the state of Ohio is in part due to Ernie and his team's leadership as they lead change to improve patient lives! I am proud to be a member and I know the increase of our OPA membership to represent the majority of pharmacists in Ohio would only grow positive change within our profession." Make a difference for the pharmacy profession, join OPA today!
Thad is an Associate Professor of Pharmacy Practice and Vice Chair of Experiential Programs at Cedarville University School of Pharmacy.
Day 18 | October 18: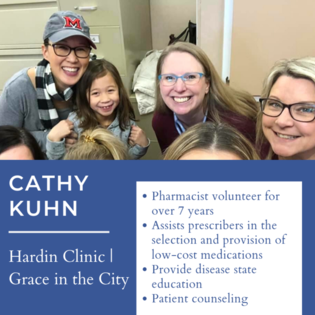 How has OPA membership helped Cathy serve the pharmacy profession? "Being an OPA member has been important for me to stay connected and contribute to how we advance our profession. There is strength in numbers, and through the work of OPA, including advocacy and education, I have seen and been part of many advancements within our profession. This all goes back to helping patients with our professional expertise." Leave your mark on the profession, join OPA today!
Cathy is Director of Strategy Consulting at Updox in Columbus.
---