Complete Story

New Practitioner eXperience (NPX)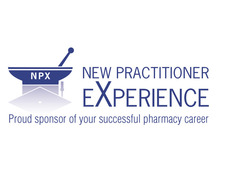 What is NPX?
The New Practitioner eXperience (NPX) is an automatic Ohio Pharmacists Association (OPA) member benefit for pharmacists who have been in practice for 7 years or less. Not a member? Not a problem, Join OPA Today!
Vision
To be the launch pad for all new practitioners to achieve personal and professional growth and success.
Mission
The mission of the OPA New Practitioner eXperience (NPX) is to serve as a catalyst for the transition from student to pharmacist by providing new practitioners the opportunity to achieve personal and professional growth and success. This will be accomplished through leadership, advocacy, networking and practice development opportunities.
NPX Advisory Team 2017-18
| | |
| --- | --- |
| | Chair: Amanda Singrey, PharmD, BCACP, Clinical Pharmacist at PrimaryOne Health |
| | Vice-Chair: Jen Sabatino, PharmD, BCACP, Clinical Pharmacist for OSU General Internal Medicine |
| | Member-at-Large: Pat Owcarz, PharmD, Director of Pharmacy at Berger Health System |
| | Member-at-Large: Aaron Neidig, PharmD, Clinical Lead Pharmacist at Medi-Wise Pharmacy |
| | Member-at-Large: Scott Uram, PharmD, Pharmacist at Kroger Pharmacy |
| | Launchpad Coordinator: Shea (Pennington) Swick, PharmD, Pharmacy Manager at Kroger Pharmacy |
Get Involved with NPX!
NPX offers a number of positions for New Practitioners to get involved. If you are interested in applying for a position, contact Lisa Berman at lberman@ohiopharmacists.org.
NPX Advisory Team - Call for Applications - April 12 Deadline
As NPX continues to grow, we are looking for interested individuals to take an active leadership role on the NPX Advisory Team. There are four position openings: Vice-Chair, two Members-at-Large, and Launchpad Coordinator.
Vice-Chair is a two-year commitment that transitions to the role of Chair in year two. This individual will work closely with the Chair to guide the overall direction of the group.
Member-at-Large is a two-year term and this individual is responsible, along with the two other Members-at-Large, for representing the voice of the new practitioner members of the Ohio Pharmacists Association.
Launchpad Coordinator, NPX's quarterly newsletter, is also a two-year commitment. Responsibilities include obtaining and coordinating article submissions, completing final edits before web publishing, and ensuring that important news is relayed to the new practitioner membership.
Applicants for these positions must have graduated within the last seven years. Expectations include participation in monthly calls and contributing to NPX efforts. Attendance at the OPA Annual Conference is strongly encouraged.
Interested individuals should submit a 1-page letter of interest to Lisa Berman at lberman@ohiopharmacists.org by April 12, 2018 outlining your professional experiences to date, why you are interested in the position and what you will bring to the team. Please specify in the letter which position(s) you are interested in. Want to learn more about the group, time commitment and roles/responsibilities of the positions? Please contact current Chair, Amanda Singrey or OPA Staff Liaison, Lisa Berman.
If you are not able to apply for these positions, but still want a way to be involved, we are also recruiting new liaisons for each of the committees.

Upcoming Event: OPA Annual Conference, April 20-22, 2018
Don't miss the biggest opportunity of the year to learn, network, and enjoy the hospitality that only Downtown Columbus can deliver. The OPA Annual Conference is one of the most attended and recognized pharmacy events in the country. With more than 30 cutting-edge CPE sessions, engaging exhibits, an exceptional array of expert speakers, Ohio Research Podium presentations and poster displays, and students competition in the Innovative Pharmacy Business Plan Competition, the OTC and Self-Care Challenge, and the Pharmacy Olympics social event. Pharmacy excellence around the state will be recognized at the annual Awards Luncheon.
Mentorship Program
Are you looking for a mentor within your profession? Are you interested in becoming a mentor for new pharmacy practitioners? Join the Ohio Pharmacists Association and New Practitioner Experience as we work towards offering mentoring opportunities to new pharmacy practitioners.
>>Click HERE for more information<<
NPX Launchpad Newsletter
Help us write the next newsletter! Articles may be submitted for Practitioner Profile, Ohio Days or A Taste of Our Kitchen. Have an idea for another article relevant to new practitioners? You can submit that as well! Articles should be submitted in a Word document to Shea Pennington at v-pennington@onu.edu. Photographs for articles should be submitted separately for higher quality images. Thank you!