Complete Story

New Practitioner eXperience (NPX)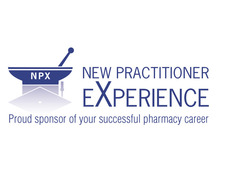 What is NPX?
The New Practitioner eXperience (NPX) is an automatic Ohio Pharmacists Association (OPA) member benefit for pharmacists who have been in practice for 7 years or less. Not a member? Not a problem, Join OPA Today!
Vision
To be the launch pad for all new practitioners to achieve personal and professional growth and success.
Mission
The mission of the OPA New Practitioner eXperience (NPX) is to serve as a catalyst for the transition from student to pharmacist by providing new practitioners the opportunity to achieve personal and professional growth and success. This will be accomplished through leadership, advocacy, networking and practice development opportunities.
NPX Advisory Team 2017-18
| | |
| --- | --- |
| | Chair: Amanda Singrey, PharmD, BCACP, Clinical Pharmacist at PrimaryOne Health |
| | Vice-Chair: Jen Sabatino, PharmD, BCACP, Clinical Pharmacist for OSU General Internal Medicine |
| | Member-at-Large: Pat Owcarz, PharmD, Director of Pharmacy at Berger Health System |
| | Member-at-Large: Aaron Neidig, PharmD, Clinical Lead Pharmacist at Medi-Wise Pharmacy |
| | Member-at-Large: Scott Uram, PharmD, Pharmacist at Kroger Pharmacy |
| | Launchpad Coordinator: Shea (Pennington) Swick, PharmD, Pharmacy Manager at Kroger Pharmacy |
Get Involved with NPX!
NPX offers a number of positions for New Practitioners to get involved. If you are interested in applying for a position, contact Lisa Berman at lberman@ohiopharmacists.org. Keep an eye out for a call for applications for open positions in the February issue of NPX Launchpad, OPA's new practitioner newsletter.
Upcoming Event: February 10, 2018
Join us for the Columbus Blue Jackets vs. New Jersey Devils on February 10, 2018! The puck drops at 7:00 pm, but we will meet at Gordon Biersch at 5:30 to network and walk to the arena. Register by Wednesday, January 10 to reserve tickets in our block. Registration and more information can be found here.
Mentorship Program
Are you looking for a mentor within your profession? Are you interested in becoming a mentor for new pharmacy practitioners? Join the Ohio Pharmacists Association and New Practitioner Experience as we work towards offering mentoring opportunities to new pharmacy practitioners.
>>Click HERE for more information<<
NPX Launchpad Newsletter
Help us write the next newsletter! Articles may be submitted for Practitioner Profile, Ohio Days or A Taste of Our Kitchen. Have an idea for another article relevant to new practitioners? You can submit that as well! Articles should be submitted in a Word document to Shea Pennington at v-pennington@onu.edu. Photographs for articles should be submitted separately for higher quality images. Thank you!