Complete Story

February 26: Student Pharmacist Virtual Legislative Day- Registration is Open!

Please join us for Student Pharmacists Virtual Legislative Day on Friday, February 26,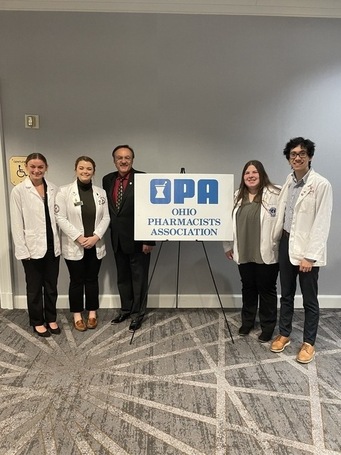 2021. Registration is now OPEN!
Ohio Pharmacists Association Student Pharmacist Virtual Legislative Day is an advocacy event that affords student pharmacists the opportunity to meet with legislators to educate them about pharmacy-related issues and the value of the pharmacist. Pre-event videos will educate you on the legislative process and teach you how to advocate for your profession to prepare you to engage with your senator and representatives. We will discuss updates from the Ohio Department of Medicaid, new laws, PBM reform efforts, and other critical pharmacy issues. This program will allow you to become involved in the issues impacting Ohio pharmacy practice.
Event capacity is 500 total participants. Registration deadline for the event is January, 28, 2021. If capacity is reached before January 28, registration will automatically close. Register Now!
There are big pharmacy issues coming up, and we need your help to stand up for pharmacists!
"If you're not at the table, you're on the menu."
Schedule:
9:00 am Become a Legislative Expert session
11:00 am Break
11:15 am Zoom Break-Outs
12:30 pm Lunch
1:00-4:30 pm Zoom Legislator Meetings
Registration Rates:
Student Member Rate - $15
Student Non-Member with 2021 OPA Membership Dues - $35
We encourage students to submit their HOME addresses in order to give everyone a better experience and to ensure attendees are properly matched with their home district legislators. If your home is out-of-state, you are free to use your college address.


Student Pharmacist Faculty Virtual Legislative Day 2021 Brochure
If you have any questions, please email Abby Palcic at apalcic@ohiopharmacists.org. We look forward to 'seeing' on February 26!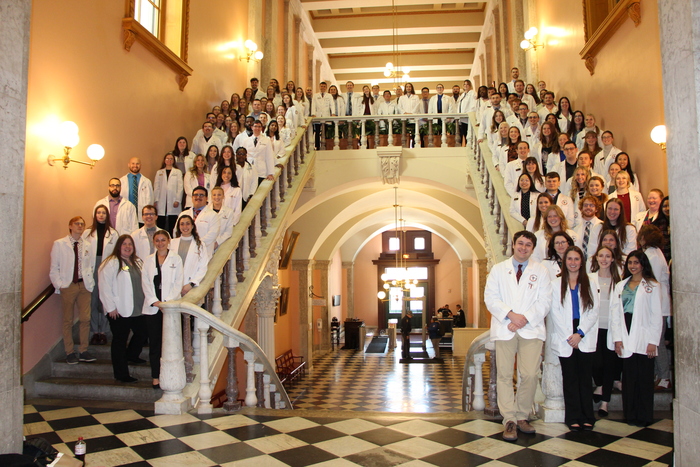 ---