Complete Story

OPA | ODH Smoking Cessation Training Program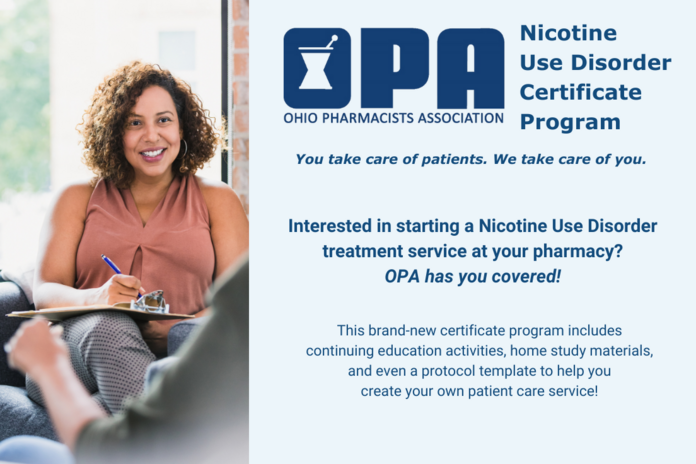 OPA has partnered with the Ohio Department of Health to offer continuing pharmacy education (CPE) activities to help community pharmacists implement a smoking cessation program in their pharmacies. This three-part series is designed to give pharmacists the expertise to help patients successfully quit smoking or using tobacco.
The following on-demand CPE activities will be released as a package over the next three months:
The Why and How of Smoking Cessation: Essential Pearls will cover the benefits that a patient can experience through smoking cessation, useful counseling methods pharmacists can employ to determine a patient's readiness for smoking cessation, and how to prepare a quit plan for a patient who wishes to quit.
Pharmacologic Options for Smoking Cessation will review the currently available smoking cessation aids and discuss their pros and cons. Using a patient case, participants will walk through the factors that can influence the best therapy choice for a patient.
Implementing a Smoking Cessation Program in a Community Pharmacy will include the key components needed to begin a successful smoking cessation service, alongside examples of different community pharmacy models.
Registration Fee:
Pharmacist (OPA Member or Non-member): $55
Student Pharmacist: $25
---