Complete Story

Jason Martinez Recognized as UNDER 40 Award Recipient
2020 UNDER 40 Award Recipient
Jason Martinez, R.Ph., PharmD, BCACP
The Ohio Pharmacists Association (OPA) announced today that Jason Martinez, R.Ph., PharmD, BCACP of Marysville, Ohio was honored as a distinguished UNDER 40 award recipient for professional achievements and vision in the practice of pharmacy at its 142nd Annual Conference held August 28-30.
Martinez established pharmacy services in an environment that had no prior experience with a pharmacist when he became the first clinical pharmacist in a federally qualified health center, Community Health and Wellness Partners (CHWP). He oversees their Chronic Care Management Program where they offer disease state management, an anticoagulation clinic, a pharmacogenomics clinic, and an accredited diabetes education program. He was instrumental in the creation of their medication-assisted treatment clinic for alcohol and opioid dependence. Martinez implemented a successful food prescription program that targeted diabetic patients' hemoglobin A1c values, increasing their overall health. He developed the current 340B program that ensures his patients receive quality healthcare through CHWP today. Martinez has maintained a chair position since 2018 on the Communications Committee for Care of Underserved Populations Special Interest Group for the American Pharmacists Association. He continually ensures that he shares these passions with the students he mentors. Martinez earned his Doctor of Pharmacy degree at Ohio Northern University.
Jason's response when asked Why do you belong to OPA? The most important benefit I receive is being connected to changes that are impacting pharmacy in Ohio. For myself, being directly connected to some of the data that was used when making the case for provider status in Ohio was important and has been motivating to stay connected to others through OPA. The networking opportunities and advocacy efforts are invaluable.
"We are pleased to recognize Jason Martinez who has exemplified leadership, excellence, and vision in his practice. He has been a valued member of the Association, and we look forward to his future contributions to the profession of pharmacy," said Ernest Boyd, OPA Executive Director.
We thank Kroger Health for exclusively sponsoring the 2020 OPA UNDER 40 Recognition Program.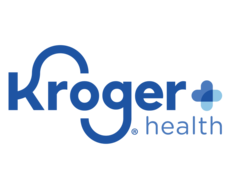 ---