Complete Story

Alison Haas Recognized as UNDER 40 Award Recipient
2020 UNDER 40 Award Recipient
Alison Haas, R.Ph., PharmD
The Ohio Pharmacists Association (OPA) announced that Alison Haas, R.Ph., PharmD of Jackson Center, Ohio was honored as a distinguished UNDER 40 award recipient for professional achievements and vision in the practice of pharmacy at its 142nd Annual Conference held August 28-30.
Haas worked alongside her pharmacist husband, Brandon Haas, to open an independent community pharmacy, Jackson Pharmacy & Wellness Center, where she currently practices. She collaborated with a group of passionate community pharmacists to start the Community Pharmacy Enhanced Services Network (CPESN) Ohio network. Within this network, she serves as the Lead Network Luminary and the Lead Network Facilitator for Ohio. Haas serves on the Board Managers for the national network. She is a past awardee of a Community Pharmacy Foundation grant to improve care for patients as they transition from the hospital back home. Haas earned her Doctor of Pharmacy degree at Ohio Northern University, followed by a community pharmacy residency with Kroger Pharmacy and Purdue University.
Alison's response when asked Why do you belong to OPA? The most important benefit I receive from OPA is the association's advocacy efforts. OPA does an exceptional job keeping members informed and working to protect and enhance the profession.
"We are pleased to recognize Alison Haas who has exemplified leadership, excellence, and vision in her practice. She has been a valued member of the Association, and we look forward to her future contributions to the profession of pharmacy," said Ernest Boyd, OPA Executive Director.
We thank Kroger Health for exclusively sponsoring the 2020 OPA UNDER 40 Recognition Program.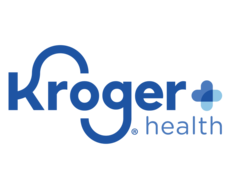 ---