Complete Story

Jennifer Emerson Recognized as UNDER 40 Award Recipient
2020 UNDER 40 Award Recipient
Jennifer Emerson, R.Ph., PharmD
The Ohio Pharmacists Association (OPA) announced that Jennifer Emerson, R.Ph., PharmD of Lancaster, Ohio was honored as a distinguished UNDER 40 award recipient for professional achievements and vision in the practice of pharmacy at its 142nd Annual Conference held August 28-30.
Emerson exemplifies leadership by heavily involving herself in her community. Outside of her commitment to the patients at Kroger pharmacy, she is also passionate about combatting opioid misuse and abuse. She regularly presents information on drug misuse and prevention to local schools and community groups, and provides Narcan training to the community. She collaborates with Fairfield County's Project FORT Quick Response Team to provide education about common drugs of abuse, their mechanisms of action, and new laws in pharmacy that are helping to combat opioid abuse. Emerson partners with local businesses to establish immunization clinics and screenings. Emerson is extremely open to new opportunities and growth, and she will continue to use that passion for her community's well-being. One of her peers describes her as "demonstrating excellent patient care while being a natural leader." She earned her Doctor of Pharmacy degree at the University of Findlay.
Jennifer's response when asked Why Belong to OPA? Connection with peers and support for growth and change in our profession.
"We are pleased to recognize Jennifer Emerson who has exemplified leadership, excellence, and vision in her practice. She has been a valued member of the Association, and we look forward to her future contributions to the profession of pharmacy," said Ernest Boyd, OPA Executive Director.
We thank Kroger Health for exclusively sponsoring the 2020 OPA UNDER 40 Recognition Program.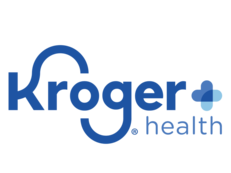 ---