Complete Story

Kelly Reilly Kroustos Recognized as UNDER 40 Award Recipient
2019 UNDER 40 Award Recipient
Kelly Reilly Kroustos, R.Ph., PharmD, CGP, CDP
The Ohio Pharmacists Association (OPA) announced that Kelly Reilly Kroustos, R.Ph., PharmD, CGP, CDP of Powell, Ohio was honored as a distinguished UNDER 40 award recipient for professional achievements and vision in the practice of pharmacy at its 141st Annual Conference held April 12-14, 2019 in Columbus. This award recognizes the professional achievements of young pharmacists, and advances them in the ranks of top-notch professionals from a variety of careers who have earned UNDER 40 recognition.

Kroustos is passionate about helping others, and her energy and enthusiasm spreads to the students and faculty around her. She works with pharmacy students in teaching them to provide comprehensive medication reviews, ensure patients are taking their medications correctly, and assist with other senior care focused initiatives at Vancrest of Ada, a rehabilitation and assisted living facility in Hardin County. As the faculty co-advisor to the ONU American Society of Consultant Pharmacists student chapter, she has also helped to create outreach programs in the community that include falls prevention, technology education to older adults, and non-medication therapies to those patients with dementia.
Kroustos earned her Doctor of Pharmacy degree and completed pharmacy residency training at The Ohio State University. She is Associate Professor of Pharmacy Practice at Ohio Northern University and practices at Vancrest assisted living facility.
Kelly's response when asked Why do you belong to OPA? Being a member of the Ohio Pharmacists Association (OPA) is like coming home and being welcomed by my professional family. OPA has been a part of my career since I attended pharmacy school at The Ohio State University College of Pharmacy. As a student, I would attend the meetings and marvel at the incredible number of pharmacists that were in attendance and the apparent comradery and blatant encouragement shared between these professionals. Never had I seen so many pharmacists gathered in one place at one time and their welcoming nature; the phrase "pharmacy is a small world" finally began to resonate with meaning. I truly felt welcomed by the Association and my future pharmacist colleagues following graduation. Further solidifying my professional home with OPA occurred during my PGY-1 Ambulatory Care pharmacy residency through The Ohio State University College of Pharmacy. OPA, once again, welcomed the collaboration that would support the implementation of my residency research project. Offering their expertise and resources without hesitation, left an everlasting impression on me and has shaped me as a pharmacist and educator. The opportunities afforded to me through OPA allowed me to serve as an educator to pharmacists and pharmacy technicians. Not only have I participated in the research forum poster session, but more importantly I have watched my wonderful pharmacy students shine and grow in confidence while sharing their research and unique projects during this session. I feel very blessed to be watching their professional relationship fostered, knowing they too will feel welcomed home whenever they think of OPA. OPA is now a place I continue to serve, however I now watch my previous pharmacy students, class mates and mentors shine and change the world! I look forward to all opportunities involving OPA and hope that I can continue to serve OPA in a meaningful way throughout my pharmacy career!

OPA is my professional home, and serving in any capacity requested is an honor. Thanks to OPA. I truly know that "pharmacy is a small world", and for that, I am thankful!
We thank Kroger Pharmacy for exclusively sponsoring the 2019 OPA UNDER 40 Recognition Program.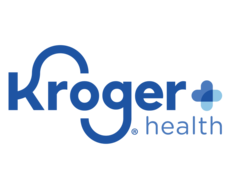 ---