Complete Story

Diana Issacs Recognized as UNDER 40 Award Recipient
2019 UNDER 40 Award Recipient
Diana Isaacs, R.Ph., PharmD
The Ohio Pharmacists Association (OPA) announced that Diana Isaacs, R.Ph., PharmD, of University Heights, Ohio was honored as a distinguished UNDER 40 award recipient for professional achievements and vision in the practice of pharmacy at its 141st Annual Conference held April 12-14, 2019 in Columbus. This award recognizes the professional achievements of young pharmacists, and advances them in the ranks of top-notch professionals from a variety of careers who have earned UNDER 40 recognition.

Isaacs has advanced diabetes patient care through clinical services, professional organization involvement, and scholarly activities. She has initiated many new services at her health-system to help people with diabetes, including a continuous glucose monitoring shared medical appointment program and a pharmacist-run insulin dose adjustment service for post-transplant patients. She holds many leadership roles in diabetes organizations and has presented programs nationally on diabetes topics.
Isaacs earned her Doctor of Pharmacy degree at Southern Illinois University Edwardsville School of Pharmacy and completed a residency at the Philadelphia VA. She worked for six year at Chicago State University College of Pharmacy before moving to Ohio. She currently practices as an Endocrine Clinical Pharmacy Specialist at the Cleveland Clinic Endocrine and Metabolism Institute Diabetes Center.
Diana's response when asked Why do you belong to OPA? OPA offers a lot of great benefits from the annual meeting, CE programming, and networking benefits. The most important one though is the political advocacy which helped get pharmacist provider status passed in Ohio.

We thank Kroger Pharmacy for exclusively sponsoring the 2019 OPA UNDER 40 Recognition Program.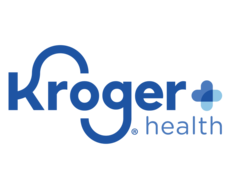 ---