Complete Story

Jessica Hinson Recognized as UNDER 40 Award Recipient
2019 UNDER 40 Award Recipient
Jessica Hinson, R.Ph., PharmD
The Ohio Pharmacists Association (OPA) announced that Jessica Hinson, R.Ph., PharmD, of Ada, Ohio was honored as a distinguished UNDER 40 award recipient for professional achievements and vision in the practice of pharmacy at its 141st Annual Conference held April 12-14, 2019 in Columbus. This award recognizes the professional achievements of young pharmacists, and advances them in the ranks of top-notch professionals from a variety of careers who have earned UNDER 40 recognition.

While having training and continued experience in community and ambulatory practice, Hinson is also a developing educator, researcher, and advocate for the profession. She has assisted the Ohio Northern University American Pharmacists Association (APhA) Academy of Student Pharmacists with countless community outreach events in her role as faculty advisor since 2015. In addition, Hinson has obtained National Certification of Tobacco Treatment Practice through the National Association of Alcoholism and Drug Abuse Counselors to better serve her patients. She has also trained pharmacy students in the APhA Patient Centered Diabetes Care and APhA Pharmacist-Based Immunization certification programs.
Hinson earned her Doctor of Pharmacy degree at the University of Cincinnati, followed by a community pharmacy residency at West Virginia University School of Pharmacy/Waterfront Family Pharmacy. She is currently Assistant Professor of Pharmacy Practice at Ohio Northern University.
Jessica's response when asked Why do you belong to OPA? It is incredibly important to be engaged with your state organization. OPA is the voice for Ohio pharmacists. It is a way for pharmacists to have their voices heard and advocate for our profession. Being involved is the only way to take advantage of the platform they provide to us.

We thank Kroger Pharmacy for exclusively sponsoring the 2019 OPA UNDER 40 Recognition Program.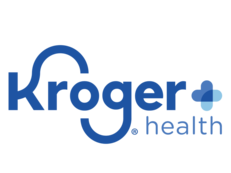 ---