Complete Story

Justin Friesner Recognized as UNDER 40 Award Recipient
2019 UNDER 40 Award Recipient
Justin Friesner, R.Ph., PharmD
The Ohio Pharmacists Association (OPA) announced that Justin Friesner, R.Ph., PharmD, of Columbus, Ohio was honored as a distinguished UNDER 40 award recipient for professional achievements and vision in the practice of pharmacy at its 141st Annual Conference held April 12-14, 2019 in Columbus. This award recognizes the professional achievements of young pharmacists, and advances them in the ranks of top-notch professionals from a variety of careers who have earned UNDER 40 recognition.

Friesner is a leader in the profession of pharmacy, co-chairing several OPA committees through the years including the Medication Therapy Management and Pharmacy Economics Committees. He is current chair of the OPA Opiate Task Force, and has presented many drug abuse prevention programs around the state. Friesner is a leader in mentoring and training student pharmacists earning a Coach of the Year award from The Ohio State University College of Pharmacy. In addition, he serves as a medical first responder for the Franklin County Medical Reserve Corps.
Friesner earned his Doctor of Pharmacy degree at Ohio Northern University. He is currently Pharmacy Business Specialist for the Kroger Company retail operations, where he has implemented and streamlined many significant work processes.
Justin's response when asked Why do you belong to OPA? OPA provides leadership opportunities to grow personally and professionally while advocating for the profession of pharmacy. A great example is the opportunity to network with leaders in the profession in various settings to learn and grow.

We thank Kroger Pharmacy for exclusively sponsoring the 2019 OPA UNDER 40 Recognition Program.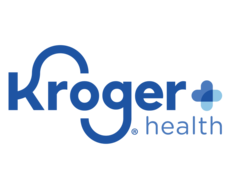 ---