Complete Story

Stu Beatty Recognized as UNDER 40 Award Recipient
2019 UNDER 40 Award Recipient
Stu Beatty, R.Ph., PharmD
The Ohio Pharmacists Association (OPA) announced that Stu Beatty, R.Ph., PharmD, of Columbus, Ohio was honored as a distinguished UNDER 40 award recipient for professional achievements and vision in the practice of pharmacy at its 141st Annual Conference held April 12-14, 2019 in Columbus. This award recognizes the professional achievements of young pharmacists, and advances them in the ranks of top-notch professionals from a variety of careers who have earned UNDER 40 recognition.

Beatty established an innovative, cutting-edge practice within The Ohio State University General Internal Medicine Clinics. Over the last 10 years, he has advanced the care of patients with many chronic diseases like diabetes, high blood pressure, and anxiety, and helped patients transitioning from the hospital back home. This has led the clinics to hire additional pharmacists with a model of one pharmacist for every five physicians. He was described by one of his peers as "an expert in billing and value-based payment models and consults with outside entities to expand the practice of pharmacy." In addition, he is a leader in pharmacy education and pharmacy residency training.
Beatty earned his Doctor of Pharmacy degree at Ohio Northern University, followed by a community pharmacy residency at The Ohio State University.
Stu's response when asked Why do you belong to OPA? OPA provides a great opportunity for networking with other pharmacists across the state. The advocacy efforts by OPA have helped advance the practice through major updates to the collaborative practice agreements and provider status efforts. The work done by OPA to help expose the problems with PBMs and the impact on patients has been instrumental to the profession and a proud place to call the pharmacy home of Ohio.

We thank Kroger Pharmacy for exclusively sponsoring the 2019 OPA UNDER 40 Recognition Program.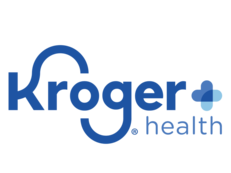 ---