Complete Story

Tim Ulbrich takes office as Ohio Pharmacists Association Treasurer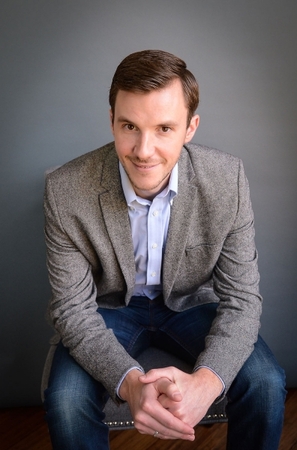 The Ohio Pharmacists Association (OPA) announced that Tim Ulbrich, R.Ph., PharmD, of Rootstown, Ohio, was installed as Treasurer at the OPA 140th Annual Conference held April 20-22 in Columbus.
Ulbrich is an Associate Professor and Associate Dean of Student Success at Northeast Ohio Medical University College of Pharmacy. He is a graduate of Ohio Northern University's Raabe College of Pharmacy and completed a community pharmacy practice residency at The Ohio State University. He is a founding member of OPA's New Practitioners' eXperience (NPX), has served on the Board of Trustees as a District 11 Representative since 2012, and is the 2014 recipient of OPA's Distinguished Young Pharmacist Award.
Ulbrich is the co-author of Seven Figure Pharmacist: How to Maximize Your Income, Eliminate Debt and Create Wealth and has been invited to provide more than 30 local, state and national presentations on this topic since 2015. In 2017, Tim began to offer pharmacy professionals more comprehensive financial education and planning services and also created the Your Financial Pharmacists Podcast.
"We are pleased to have Tim Ulbrich on our Association's Executive Committee and Board of Trustees in the position of Treasurer. He has been a valued member of the organization and the pharmacy community, and we look forward to continuing to work with him as Treasurer," said Ernest Boyd, OPA Executive Director.
OPA, established in 1879, represents more than 4,000 pharmacists, pharmacy educators, and pharmacy students throughout the state. It is OPA's mission to unite the profession of pharmacy and encourage interprofessional relations, while promoting public health through education, discussion, and legislation.
---