Complete Story

Ryan Schneider is Named UNDER 40 Award Recipient
2018 UNDER 40 Award Recipient
Ryan A. Schneider, R.Ph., PharmD, PhD
The Ohio Pharmacists Association (OPA) announced that Ryan A. Schneider, R.Ph., PharmD, PhD of Wapakoneta, Ohio, was honored as a distinguished UNDER 40 award recipient for professional achievements and vision in the practice of pharmacy at its 140th Annual Conference held April 20-22, 2018 in Columbus. This award recognizes the professional achievements of young pharmacists, and advances them in the ranks of top-notch professionals from a variety of careers who have earned UNDER 40 recognition.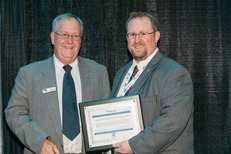 Ryan Schneider has completed not one, but two doctoral degrees and has risen to the level of department chair in his career at the University of Findlay before the age of 40. All the while, he has maintained active and significant cancer research, mentored students in his research lab, and supported their post-graduate pursuits. He has continued to practice as a community pharmacist, taking an active role in professional organizations and in leadership roles on campus. He has positively impacted hundreds of students in the classroom already in his career by helping them to bridge the gap between science and the application of it in clinical practice.
Ryan is the 2018-2019 President of OPA and is Chair and Associate Professor of Pharmaceutical Sciences at the University of Findlay College of Pharmacy. He received his doctor of pharmacy from Ohio Northern University in 2005 and his doctor of philosophy in pharmacology from The Ohio State University in 2010. He has also served as Vice President and President-Elect of OPA. Schneider was awarded the 2018 Pharmacy Leadership Award of the National Community Pharmacists Association.
Ryan has served on the OPA Medication Therapy Management Committee. He completed an APPE rotation at OPA and served as Student Trustee representing ONU on the OPA Board of Trustees. He is a member of the American Society for Pharmacology and Experimental Therapeutics, the American Pharmacists Association (APhA), and the American Association of Colleges of Pharmacy (AACP). He has served as a delegate twice for AACP House of Delegates. He served on the American Society for Pharmacology & Experimental Therapeutics Tagline & Logo Taskforce and as delegate for the APhA Academy of Pharmaceutical Research and Science, as well as on the APhA-Academy of Pharmaceutical Research and Science Awards Committee.
Ryan's response when asked Why do you belong to OPA? "I am an OPA member because Ernie Boyd inspired me to become engaged in pharmacy advocacy when I was a pharmacy student at Ohio Northern University. Because of Ernie, I sought a position to become a student trustee on the OPA Board. Due to this rewarding experience, I then completed an OPA student externship during my last year of pharmacy school. During this one month experience, I realized the importance of association management from Ernie, Amy Bennett, and several other OPA staff members and saw first-hand the important role that OPA provided in advocating for the profession of pharmacy. I also had the opportunity to testify in opposition of a price-posting bill at the Ohio Statehouse during this month. This experience taught me the important role that OPA plays in shaping the statues and rules related to the practice of pharmacy in the State of Ohio. As I transitioned from a pharmacy student to a practicing pharmacist and now a faculty member in a College of pharmacy, I chose to give back to my profession by being an active OPA member. I attempt to model to my students the importance of advocacy and being an informed and engaged OPA member."
Kroger Pharmacy has exclusively sponsored the OPA UNDER 40 Recognition Program.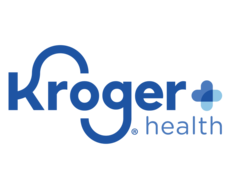 ---