Complete Story

CPE is announced for Compound Conference. Register now!
Sunday, August 20, 2017 -Education & Trade Show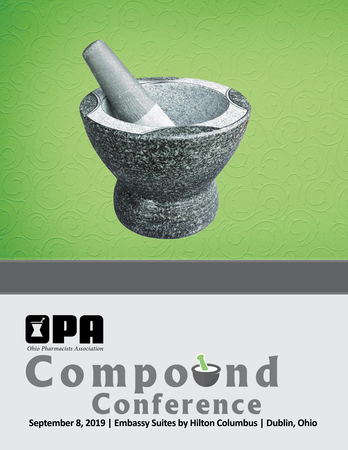 The Compound Conference will bring together compounding pharmacists from health-system and community pharmacy practices and offers 5.5 hours of continuing pharmacy education sessions focused on understanding the essentials in building a compounding practice. The Conference, a joint meeting of the Ohio Pharmacists Association (OPA), the Ohio Society of Health-System Pharmacists (OSHP) and the International Academy of Compounding Pharmacists (IACP), will be held Sunday, August 20, 2017 in Columbus. It will attract pharmacists, student pharmacists, and technicians who are starting out in compounding pharmacy, or who are working in established practices and want to advance their business. The Exhibit Hall offers attendees a wealth of information in this industry as they interact with vendors.
Hear the latest on these topics and more!
DQSA Regulatory and Legislative Overview
Compounding Pearls for Children
Creating a Digital Marketing Footprint in 2017
Why Do I Test, What Do I Test, When Do I Test?
Your Role in Supporting Lifelong Healthy Cognitive Function
Click here to view The Compound Conference 2017 brochure
2017 Compound Conference Learning Objectives
(Vendors can also find registration and exhibit information at the link above.)
The hotel reservation deadline is

July 29, 2017

.
Reserve your hotel room

at the Nationwide Hotel and Conference Center by using the link below:
Photos below are from past Compound Conferences.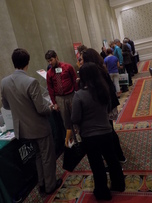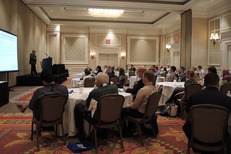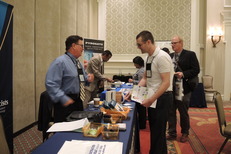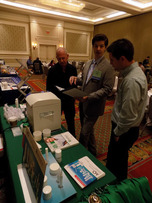 ---