About
Committees & Special Interest Groups (SIGs)
Index:
Finance and Planning
Finance Chair: CATHY KUHN
Long Range Planning Chair: JEFF BARTONE
Finance: The Executive Committee, the Immediate Past President, and one other active member of the Association appointed by the President shall constitute the Finance and Planning Committee. The President-Elect shall serve as chair. This committee oversees and makes recommendations on issues of the Associations' finances and long range plans.
Long Range Plans: Each year the President shall convene an ad hoc committee, representative of the Association's membership, to address long range plans. The Immediate Past President shall serve as chair of this ad hoc committee.
Legal and Regulatory
Chair: TODD DONNELLY
Vice-Chair: JOE SABINO
This committees' responsibilities include recommending legislative action and support or opposition to various legislative proposals to the Board of Trustees. It directs and steers the strategy with respect to proposals which occur during each legislative session between meetings of the Board of Trustees. This committee also makes recommendations on relations and issues with various regulatory agencies, such as the Board of Pharmacy. This committee solicits the Association's nominations for vacancies on the Board of Pharmacy as provided in Section 4729.01 of the Ohio Revised Code. This committee shall submit a list of not less than five (5) names for Board of Pharmacy appointment. Vacancies occurring on the list of nominations shall be filled by the Board of Trustees before being submitted to the Office of the Governor.
Consider applying for the Board of Pharmacy. For more information, please click HERE.
Medication Therapy Management
Chair: JOE DULA
Vice-Chair: CATHY KUHN
This committee is charged with reviewing and recommending action on pharmacist involvement in disease state management and medication therapy management.
Member Services and Development
Chair: JEFF STECKMAN
Vice-Chair: BRUCE WYKE
This committee includes at least one past president of the Association and one previous award recipient. This committee develops ways and means of maintaining and building Association membership. This committee also solicits nominations for Association awards and recommends awards recipients, subject to approval by the Board of Trustees. This committee is also in charge of presenting a slate of candidates for the elected offices of the Association.
Pharmacy Economics
Chair: TOD GRIMM
Vice-Chair: JUSTIN FRIESNER

This committee reviews economic issues that affect the viability of Pharmacy practice in Ohio.
Public and Professional Relations
Chair: STEVE BURSON
Vice-Chair: DALE ENGLISH
This committee is in charge of promoting the profession of pharmacy to the public and to other professions. This committee also examines and recommends actions related to the pharmacy profession's relationships with other professions, and with the Association's relationships with other organizations.
Additionally this committee developed the Pharmacy PR Network to help educate the public on topics that showcase the value of pharmacists in improving healthcare. Pharmacists and student pharmacists who wish to participate can sign up here.
Resolutions and Bylaws
Chair: BOB PARSONS
Vice-Chair: BRIAN GERTH
The committee reviews all resolutions, revising and rewriting such resolutions as necessary to insure compliance with OPA Bylaws. This committee presents a report to the House of Delegates each year at the Annual Meeting.
SIGs and Task Forces
Special Interest Groups that discuss concerns of specialty areas of pharmacy practice.
SIGs

Chairs and Vice-Chairs

Independent Pharmacists SIG

Chair: MIMI HART
Vice-Chair: ERIC GILLESPIE

Retired Pharmacists

Chair: WAYNE MILLER
Vice-Chair: RON WARD, JR

Compounding Pharmacists SIG

Chair: MIKE CONNELL
Vice-Chair: DAN KARANT

Chair: ALEXA SEVIN
Vice-Chair: AMANDA SINGREY

TASK FORCE(S)


Chairs and Vice-Chairs

Preparedness

Chair: MARY ANN JANNING
Vice-Chair: PHILLIP ANDERSON
New Practitioner eXperience (NPX) - Spring Newsletter
Consider Getting Involved by
Volunteering for a Committee!
One benefit of membership in the Ohio Pharmacists Association is the opportunity to become involved, network, share your expertise, and develop your leadership skills while helping to make a difference in your profession. OPA committees act on issues of importance to the profession, the Association and its members.
We would like you to become involved and volunteer as a committee member. You will be requested to attend the meetings of your chosen committee (they meet 1-3 times per year), support your fellow committee members and help to complete the tasks and activities of the committee.
A list of OPA committees is listed above and on the on-line Committee Volunteer Form. We will forward this information to the OPA President who is responsible for making committee appointments.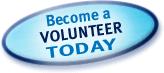 Events
←
May 2017
→
S
M
T
W
T
F
S
1
2
3
4
5
6
7
8
9
10
11

Makoy Center, 5462 Center Street, Hilliard, OH 43026

May 11, 2017

12
13
14
15
16
17
18

OPA Office- 2674 Federated Blvd, Columbus, OH 43235

May 18, 2017

19
20
21
22

Pies and Pints - 1026 N High St, Columbus, OH 43201

May 22, 2017




5:00-7:00PM

23

OPA Office - 2674 Federated Blvd, Columbus, OH 43235

May 23, 2017

24
25

Belmont Hills Country Club - 47080 National Rd W, St Clairsville, OH 43950

May 25, 2017




7:00-9:00PM

26
27
28
29
30
31
June 20, 2017
11:00AM
July 19, 2017
10:00AM
August 16, 2017
11:00AM
August 20, 2017
Nationwide Conference Center, Columbus, Ohio
August 29, 2017
7:30AM-5:15PM
OPA Office- 2674 Federated Blvd, Columbus, OH 43235