About
Committees & Special Interest Groups (SIGs)
Index:
Get engaged in shaping the future of Pharmacy!
Make an impact on the profession by getting engaged with OPA! YOU can share your thoughts and expertise with small groups of pharmacists who focus on specific areas of interest. Each group has distinct goals that you can help accomplish.
We invite you to become involved, and engaged as a committee member on one or more of the following committees, special interest groups (SIGs), and task forces. They typically meet two to three times a year. YOU can make a difference!
Please indicate your area(s) of interest by filling out the online OPA Committee Form.
Finance and Planning
Finance Chair: TJ GRIMM
Long Range Planning Chair: RYAN SCHNEIDER

Finance: The Executive Committee, the Immediate Past President, and one other active member of the Association appointed by the President shall constitute the Finance and Planning Committee. The President-Elect shall serve as chair. This committee oversees and makes recommendations on issues of the Associations' finances and long range plans.
Long Range Plans: Each year the President shall convene an ad hoc committee, representative of the Association's membership, to address long range plans. The Immediate Past President shall serve as chair of this ad hoc committee.
Legal and Regulatory
Chair: TODD DONNELLY
Vice-Chair: JOE SABINO
Ideas turn into legislation with this important committee! Legislation and regulations are thoroughly reviewed, developed, and discussed; and OPA positions generated.
This committee also solicits the Association's nominations for vacancies on the Board of Pharmacy as provided in Section 4729.01 of the Ohio Revised Code.
Consider applying for the Board of Pharmacy. For more information, please click HERE.
Practice Advancement and Innovation

Chair: EMILY VRONTOS
Vice-Chair: SCOTT HALL
This committee is charged with advancing the pharmacy profession through patient-centered, pharmacist-driven innovation focused on medication management services and improved health outcomes.
Member Services and Development
Chair: JEFF STECKMAN
Vice-Chair: AIMEE O'REILLY
This committee wants to ensure that Ohio pharmacists have a powerful voice! It develops methods for recruiting, retaining, engaging and energizing members; reviews nominations for OPA awards; and sets the slate of officers.
Pharmacy Economics
Chair: TJ GRIMM

This committee is a great place for those who believe we should be paid for our services! It reviews economic issues affecting the viability of pharmacy practice in Ohio.
Public and Professional Relations
Chair: JEN RODIS
Vice-Chair: EMILY EDDY
The public must understand us if we are to advance! This committee promotes the profession of pharmacy to the public and to other professions; and educates them on medications, the role of the pharmacist, and important issues in pharmacy.
Resolutions and Bylaws
Chair: BOB PARSONS
Vice-Chair: BRIAN GERTH
This committee is the policy-making body of OPA. It is the heart of our House of Delegates. It reviews and revises proposed OPA Bylaws resolutions prior to deliberation.
SIGs and Task Forces
Special Interest Groups are formed to discuss concerns of specialty areas of pharmacy practice.
SIGs - TASK FORCE(S)


Chairs and Vice-Chairs

Independent Pharmacists SIG

Chair: MIMI HART
Vice-Chair: ERIC GILLESPIE

Retired Pharmacists

Chair: WAYNE MILLER
Vice-Chair: RON WARD, JR

Compounding Pharmacists SIG

Chair: TONY BUCHTA
Vice-Chair: DAN KARANT

Chair: DANA WILKERSON
Vice-Chair: KRISTINE MASON

Pharmacist Preparedness Task Force -
This group reviews disaster (natural and man-made) planning issues in the State of Ohio to be implemented in declared public health emergencies, networks with various state health and law enforcement officials, and encourages volunteer involvement in training exercises.

Chair: MARY ANN JANNING
Vice-Chair: PHILLIP ANDERSON
Consider Getting Involved by
Volunteering for a Committee!
One benefit of membership in the Ohio Pharmacists Association is the opportunity to become involved, network, share your expertise, and develop your leadership skills while helping to make a difference in your profession. OPA committees act on issues of importance to the profession, the Association and its members.
We invite you to become involved and engaged as a committee member. You will be requested to attend the meetings of your chosen committee (they meet 1-3 times per year), support your fellow committee members and help to complete the tasks and activities of the committee.
A description of OPA committees may be found above. You may indicate your committee interest on the online Committee Volunteer Form. We will forward this information to the OPA President who is responsible for making committee appointments.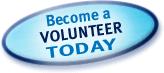 Events
←
September 2019
→
S
M
T
W
T
F
S
1
2
3
4

OPA Office- 2674 Federated Blvd, Columbus, OH 43235

September 4, 2019




10:00AM

5
6
7
8

Embassy Suites by Hilton in Dublin, Ohio

September 8, 2019

9
10
11
12
13
14
15
16
17

OPA Office- 2674 Federated Blvd, Columbus, OH 43235

September 17, 2019




10:00AM

18

OPA Office- 2674 Federated Blvd, Columbus, OH 43235

September 18, 2019




10:00AM

19

September 19, 2019




11:00AM

OPA Office- 2674 Federated Blvd, Columbus, OH 43235

September 19, 2019




10:00AM

20
21
22

Education and Expo

Makoy Center, 5642 Center St., Hilliard, Ohio 43026

September 22, 2019

23
24
25

Makoy Center, 5462 Center Street, Hilliard, OH 43026

September 25, 2019

26
27
28
29
30
September 22, 2019
Makoy Center, 5642 Center St., Hilliard, Ohio 43026
October 15, 2019
11:00AM
October 23, 2019
8:30AM-5:00PM
November 3, 2019
8:00AM-5:15PM
Makoy Center, 5462 Center Street, Hilliard, Ohio 43026
November 14, 2019
OPA Office - 2674 Federated Blvd, Columbus, OH 43235